Community texting and engagement
Making constituent services
personal.
Boost community engagement, connect constituents with resources, and provide essential crisis management when it's needed.
Public Engagement
Strengthen outreach and community engagement efforts.
Develop a better understanding of your constituents through personalized SMS communication. Create space for people to easily voice their needs, concerns, and ideas by welcoming conversations that feel genuine and responsive.
Rapid Response & Crisis Management
Reach people when it really matters.
Get the word out about public health, emergency, and other public service announcements with easy-to-send SMS and MMS text messages. Keep constituents informed on how to access resources available to them and updated on what's happening in their community in real-time.
Hustle in the community
See how Hustle has transformed the way our clients work.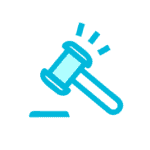 Adrienne Lever
Director of Public Engagement Unit
Mayor's People Engagement Unit New York City
"Peer-to-peer texting allowed us to efficiently scale outreach while providing personalized support that connected more New Yorkers to services: enrolling in health care that met their needs, navigating complicated housing issues, and participating in communities with historically low voter registration and turnout rates."
Read their story
Our Clients
Since our launch, we have worked with hundreds of organizations to send over one billion text messages.