Why Hustle
Simple, robust, and
scales to meet your needs.
Because meaningful connections are built one conversation at a time.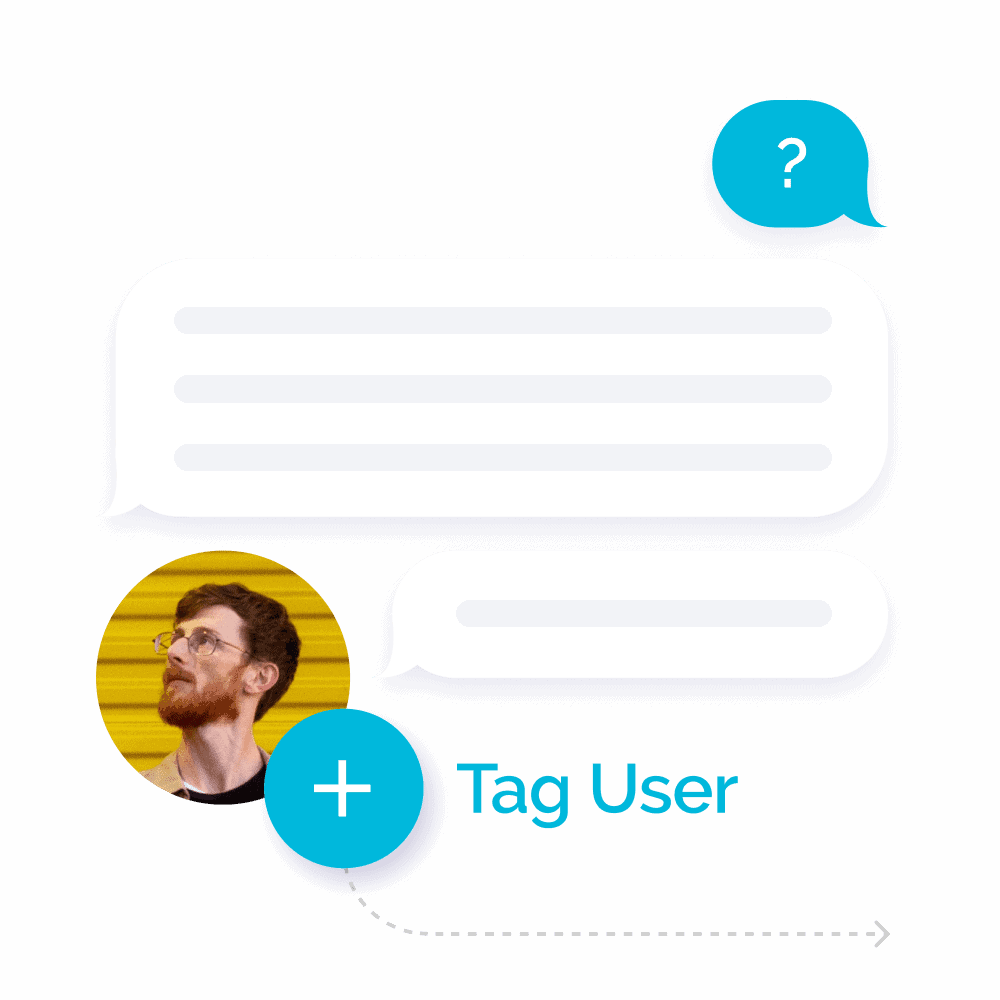 Advanced targeting
Right conversation, right audience, right time
Hustle allows you to target specific members of your audience with personalized SMS and MMS text messages; tag audience members with key identifiers; retarget micro-audiences when you need it; and offer quick responses in real-time to keep your audience engaged and inspired to take action.
Learn how at our help center
Our Features
Need more reasons to Hustle? Sure. Why not?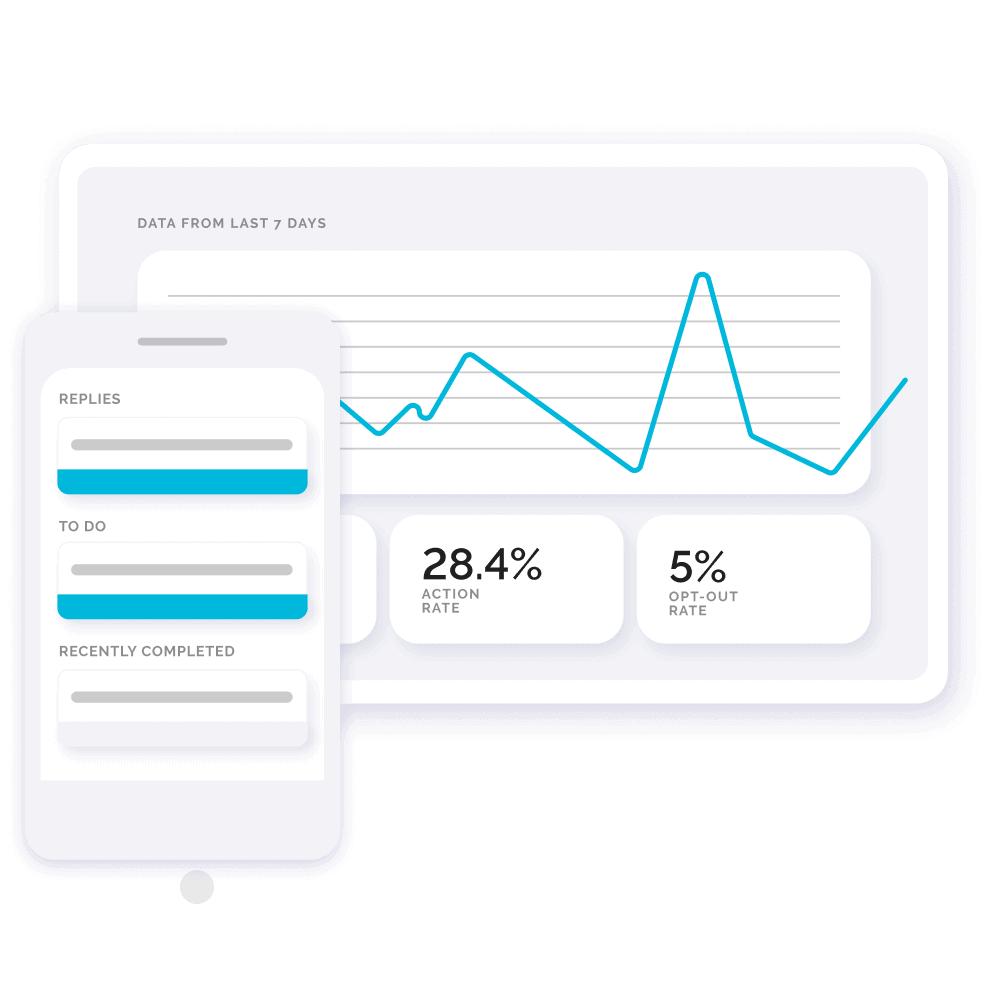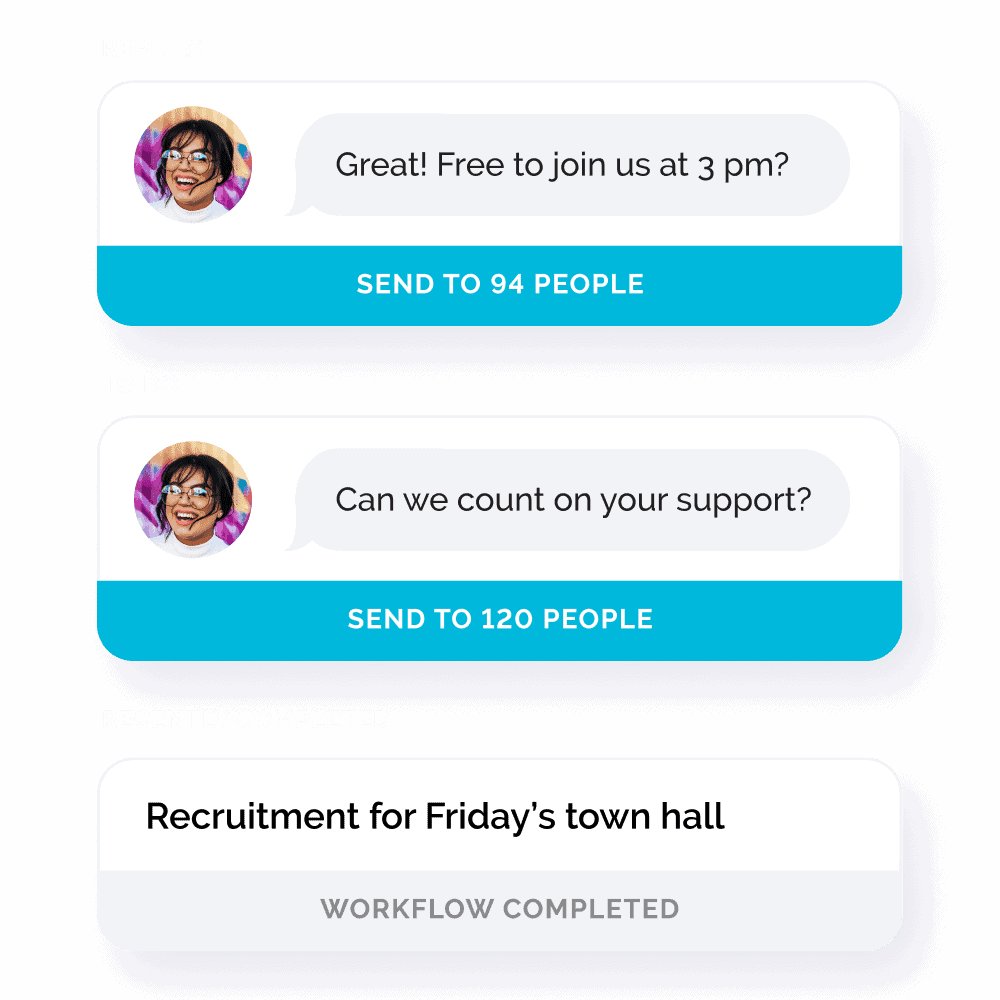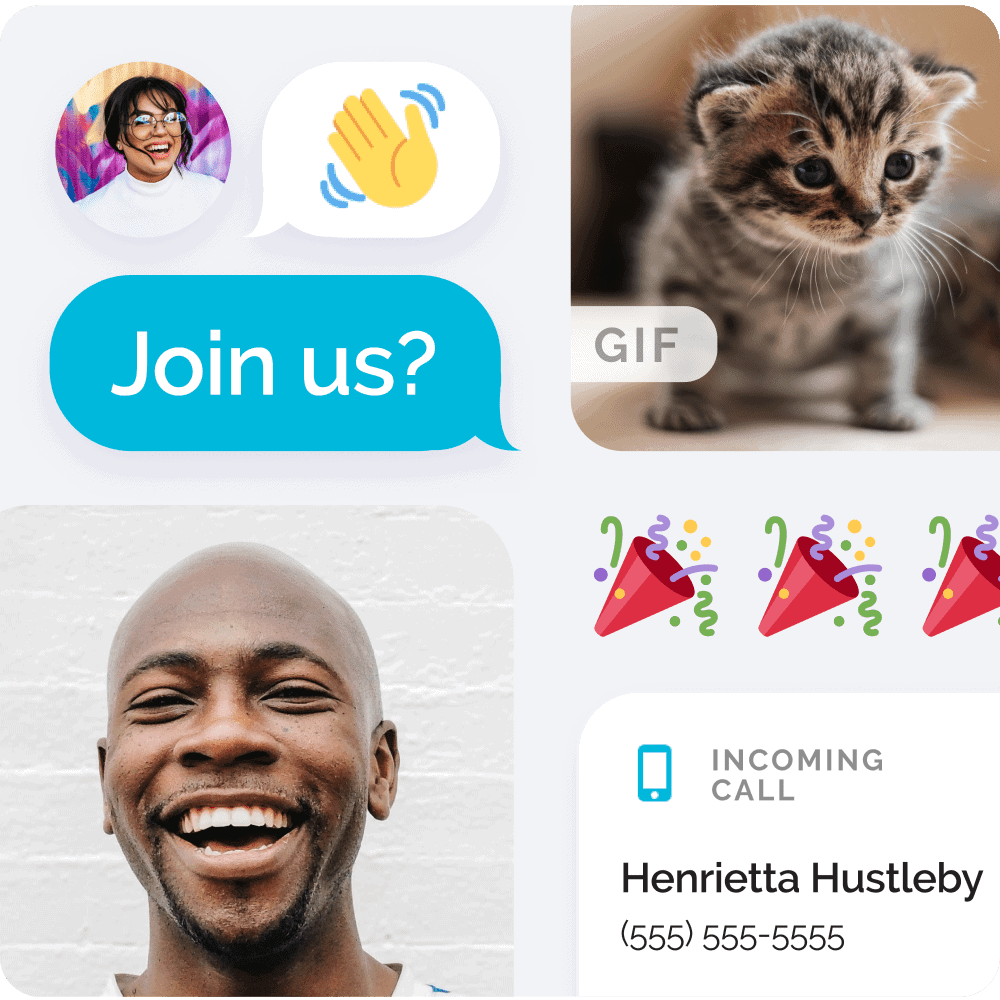 Get inspired by Hustle's AI-powered Script Assistant for creative, brand-safe communications.

Mobile and web apps so that you can send messages from your desk or on the move.

Easy-to-use workflows allow you to manage hundreds of text message conversations in just minutes, stress-free.

Send and receive SMS and MMS messages, share images and GIFs, hop on the phone, or create story-style videos using Hustle Stories.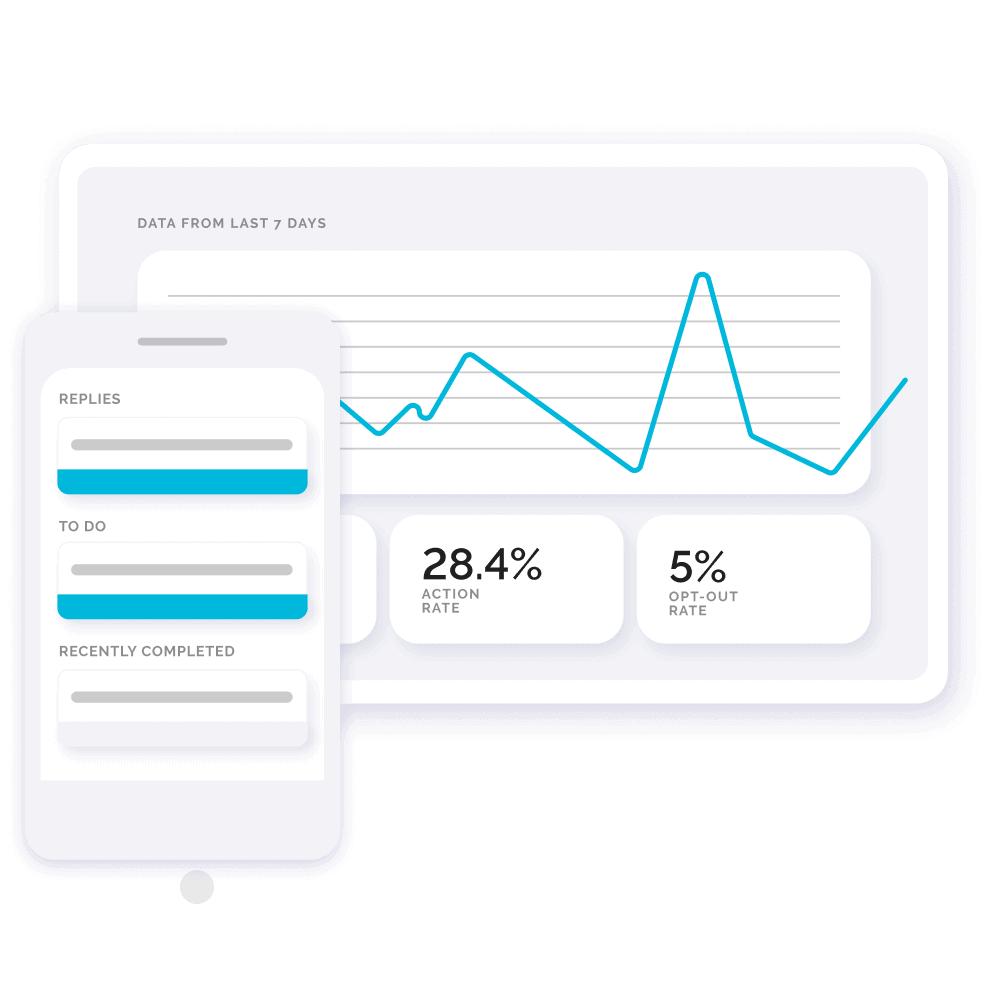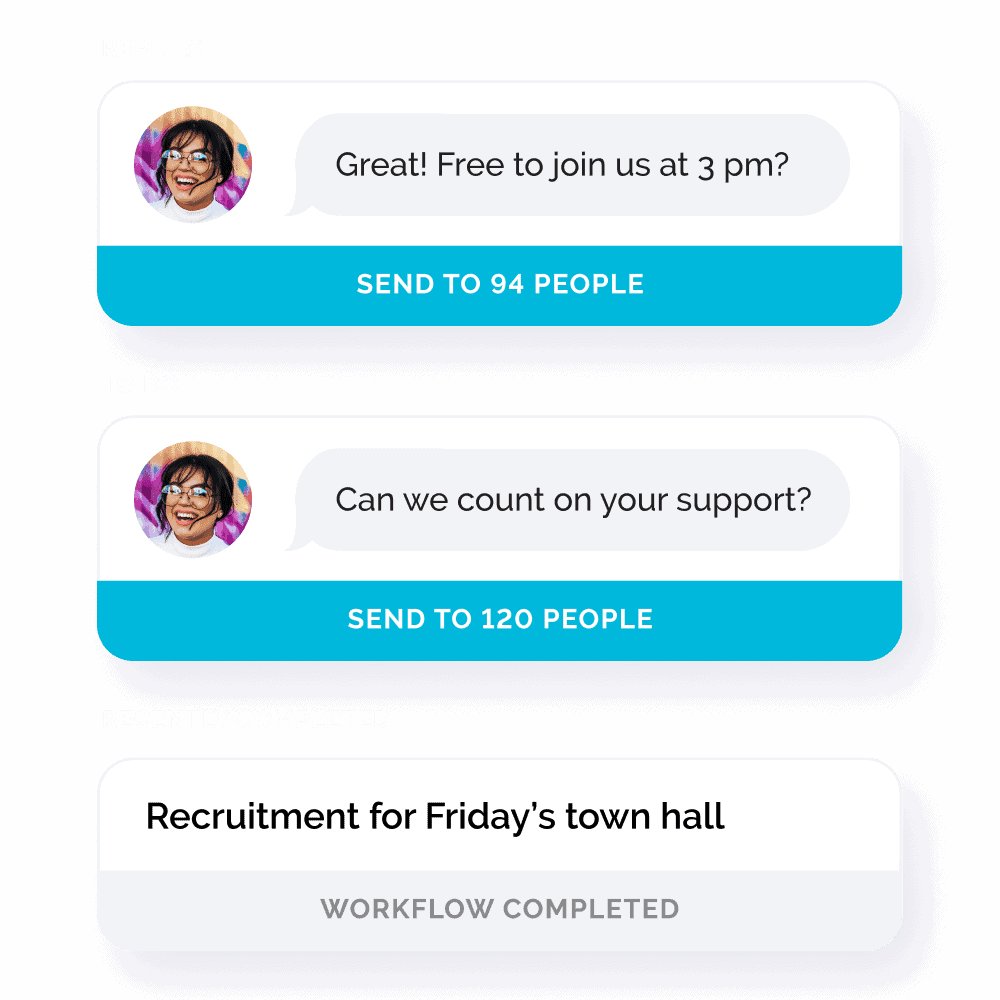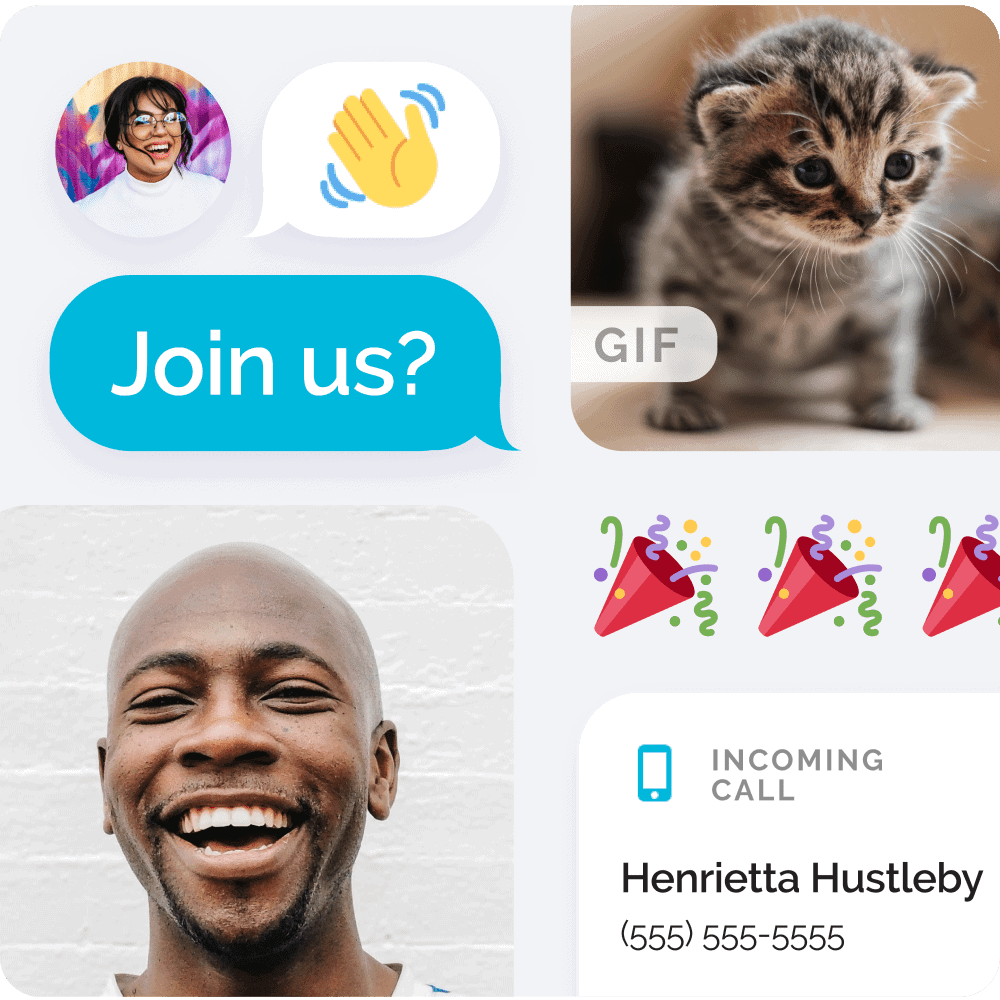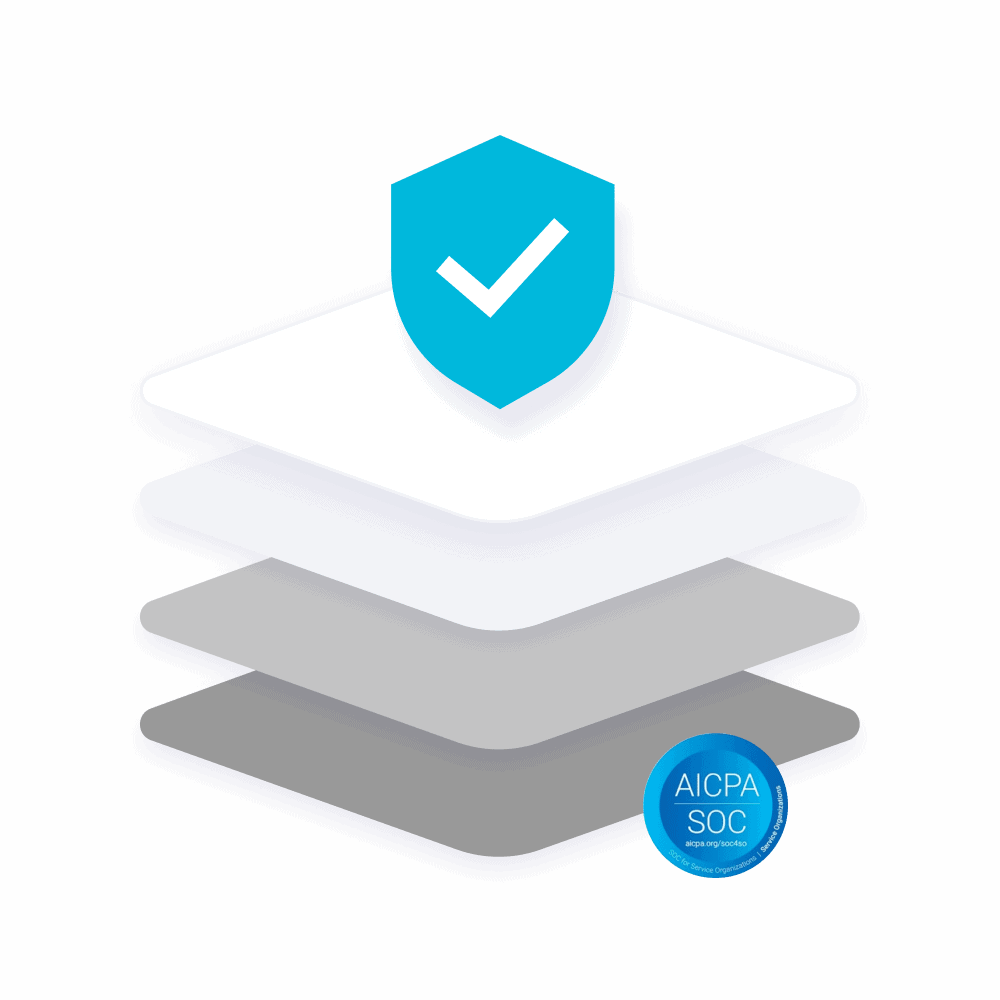 Platform dependability
Rigorous security & reliability
Your message is only as effective as the people it reaches—and moves. To keep your messages moving, we strive for 99.9% platform uptime. To keep your data safe, we're SOC-2 compliant.
Read more about our security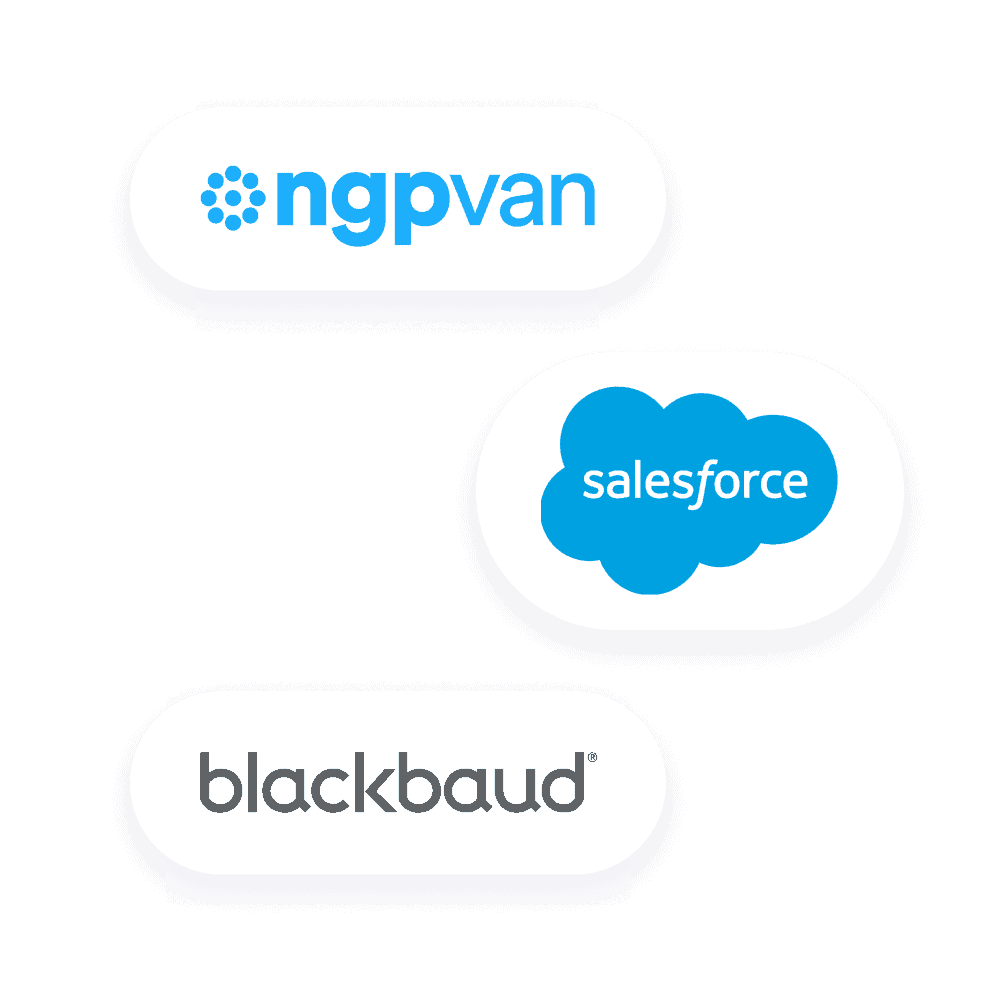 Integrations and APIs
Seamless integration
We know that every new tool you add to your communications suite can put more work on your plate. We get it. And at Hustle, we do what it takes to make your life as easy as possible. Hustle seamlessly integrates with major CRM platforms, including NGP VAN, Blackbaud Luminate, Microsoft Dynamics, and Salesforce, so you can be up and running in no time.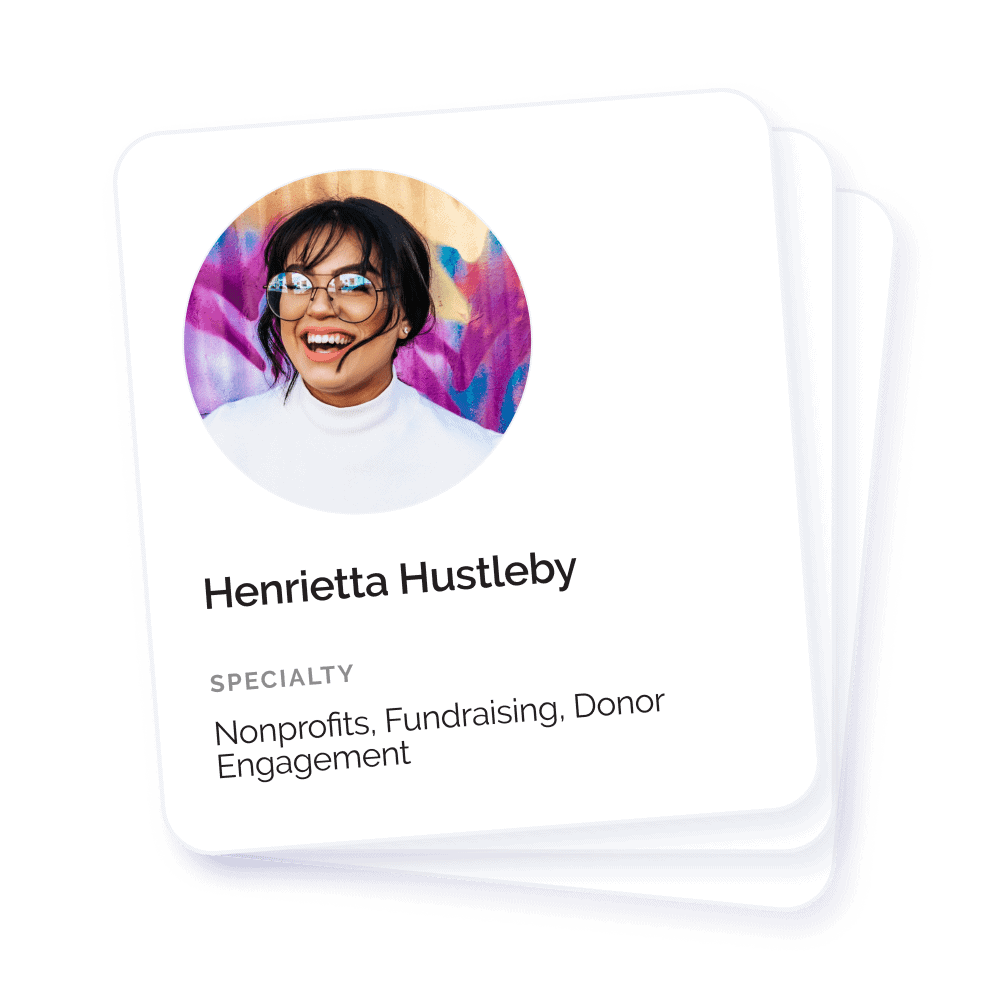 Tailored support
Strategic partners in your success
Our client success team is made up of industry experts, so we know the ins and outs of your world—and the best ways to effectively reach your audience. From the moment you sign onto Hustle, we provide ongoing strategic guidance to ensure you maximize the benefits of our tools. When you win, we win.
Read about us
Cutting-edge features
Hustle Conversational Video, AI, and more
Signing on with Hustle means unlocking innovative product features like Personalized Video, which allows you to send 15-second personalized videos to your audience. That's just one way we're changing the game to help you meaningfully connect with your audience.
Our Clients
Since our launch, we have worked with hundreds of organizations to send over one billion text messages.