Higher ed texting platform
Build and expand
your community.
Meet fundraising goals, improve enrollment rates, and build meaningful relationships with students, alumni, and applicants.
Fundraising, Donor Engagement, & Stewardship
Lead successful fundraising drives and increase sustainable funding.
Surpass your most ambitious goals by securing new and recurring donations. Whether you're looking to organize a capital campaign, expand your donor pool, or wrap up annual giving on a high note, use SMS and MMS texting to optimize engagement with your donors.
Listen to this podcast about 1:1 donor engagement
Admissions & Enrollment
Streamline and strengthen recruiting and admissions.
Stand out from competitors with a college texting service that personalizes the admissions process from start to finish. Friendly reminders and inviting conversations give prospective students a chance to feel heard—and an extra reason to say yes to your school.
Alumni & Student Engagement
Build stronger networks with alumni and students.
Deepen relationships with your alumni and students through personalized text messages. Share the information they need to attend events, participate in fundraising campaigns, stay informed on campus updates, and get involved with everything your school has to offer.
Listen to this podcast about P2P for higher education
Event Promotion & Follow-Up
Increase attendance for your programming and events.
Turn a simple notification into a personalized invitation that people can easily share with friends. Gauge interest and follow up with reminders that only take seconds to send. The outcome? Better engagement online and offline that leads to improved participation among students, alumni, faculty, and staff.
Schedule a demo to learn how
See how to use Hustle Stories to drive engagement and action.
Hustle Stories
Leave a lasting impression with video.
Welcome students to a new school year, build support for a fundraising campaign, or drive excitement and attendance ahead of game day. Take your messages up a notch with our latest video messaging features, including Hustle Stories, which enables you to send quick, easy, and engaging video messages.
Hustle in the community
See how Hustle has transformed the way our clients work.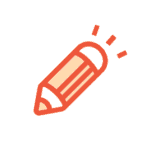 Lauren Smith
Senior Associate Director, Marketing & Participation
Tufts Fund for Arts, Sciences & Engineering
"By reaching someone's cell phone, we're able to provide timely updates (as in, concierge service) and information that complements other resources to provide more of a VIP experience for the alum."
Read their story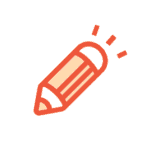 Luke Gorman
Director of Annual Giving and Operations
Office of Advancement, Colby-Sawyer College
"Hustle allowed us to connect with alumni in a way that we couldn't previously. Young alumni do not want to answer the phone, but a text is something they will automatically reply to."
Read their story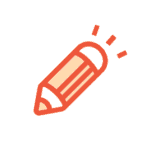 Lauren Griffith
Director of Engagement and Annual Philanthropy
Jacksonville University, Advancement Office
"People couldn't believe how thoughtful we were to reach out by texting. It was a great touchpoint before we started soliciting for unrestricted or emergency support in Spring 2020."
Read their story
Our clients
Since our launch, we have worked with hundreds of organizations to send over one billion text messages.