P2P Texting
Person-to-person texting
at scale.
Hustle is the best person-to-person texting platform for creating meaningful relationships that drive engagement, action and revenue.
Build stronger relationships with person-to-person texting.
1B+
texts sent with Hustle's P2P
texting platform
of people would like a human
to respond to their texts
of consumers text more than
they talk on the phone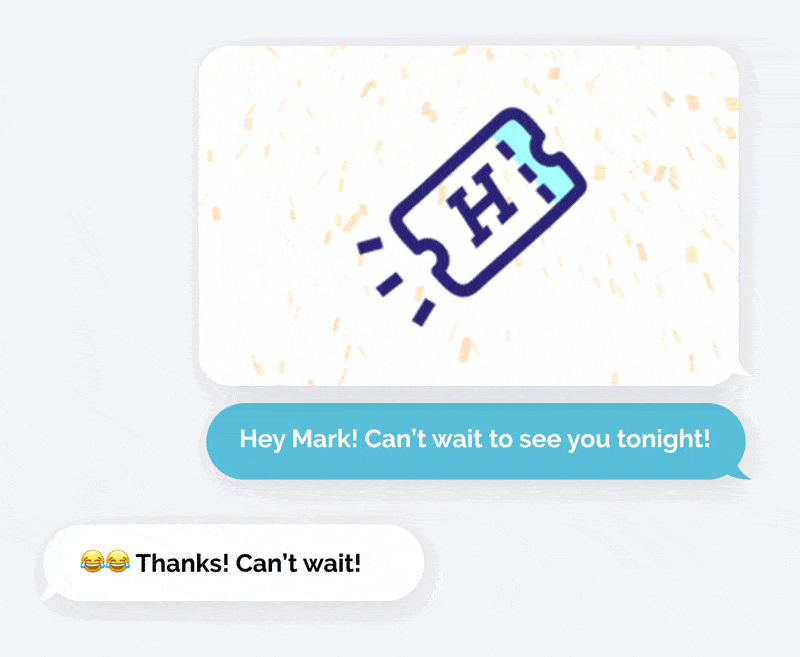 Create genuine connections with real-time responses
Tap into Hustle's brand new Conversational Video Suite
Build meaningful two-way conversations with text and video
Include personalized videos, links, funny GIFs, and emojis
Book a Demo
Managing Hustle's easy-to-use P2P texting platform is a cinch
Assign agents (or teams of agents) their own texting goals to reach more of your audience, faster
Build easy-to-use, templated responses in the form of scripts that your agents can utilize to efficiently scale their reach
Quickly respond to questions in less time, with less effort
Book a Demo
Get a better understanding of your audience with Hustle's analytics
Track link clicks and engagement for your campaigns
Analyze delivery and response rates
Use data to optimize future outreach
Book a Demo
Frequently Asked Questions
Person-to-person texting is an easy way to connect with your audience where they spend their time: on their phones. It enables users and organizations to message thousands of people from local numbers AND respond in real-time.
It's easy! Use the platform to target specific members of your audience with personalized SMS and MMS text messages. It's as simple as defining your goals, writing your script, and sending texts to thousands of people per hour.
The price for person-to-person texting really depends on how many texts you plan each month, as well as the package that you choose. To find out more about pricing, book a free demo today!
Get Results
Hustle gets it done.
See how organizations of every kind—from big brands and universities to unions and advocacy groups—drive results with Hustle.