Text marketing platform
Take service to the
next level.
Boost the effectiveness of your marketing efforts, grow conversions, and earn long-term, reliable customers.
Membership, Product Promotion, & Brand Loyalty
Maintain strong relationships with your most dedicated customers.
With person-to-person text messaging, you can turn a simple notification into personalized promotion for a new product, event, or loyalty program reward. Gauge interest and follow up with reminders that take seconds to send. The outcome? Better engagement online and offline that leads to improved sales, greater brand loyalty, and repeat customers.
Personalized Engagement
Keep the momentum going by targeting your marketing.
Get to know existing and potential customers through personalized conversations made possible by texting. Help your business better understand your audience's interests and preferences so you can make informed decisions about the future of your products, events, and promotional efforts while building meaningful relationships with consumers.
See how companies like yours can use Hustle Stories.
Hustle Stories
Leave a lasting impression with video.
Ready to take your outreach up a notch? Whether you're looking to give customers a sneak preview of their next subscription or showcasing a new product, use Hustle Stories to easily record and send video messages that stand out.
Hustle in the community
See how Hustle has transformed the way our clients work.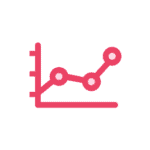 Iuliia Velikaya
Lead Talent Advocate
PowerToFly
"The guests are thankful to know that there's a real person behind our event invitations and are always flattered that we care enough to send them text reminders—yes, we want you there!"
Read more stories
Our clients
Since our launch, we have worked with hundreds of organizations to send over one billion text messages.